Sky Presents: The Wizarding World

Directed by Various
Starring Daniel Radcliffe, Emma Watson

Rated PG13 | Runtime 0 hours & 0 minutes



Ready your wands and don your dress robes because you're invited to Sky Cinemas Wizarding World! Join us for a series of magical film screenings where you'll take a ride through the mind of JK Rowling, from the thrilling adventure of Newt Scamander and his Fantastic Beasts to the iconic coming-of-age tale of the Boy Who Lived. Patronuses and Muggles welcome!

Films and Dates listed below: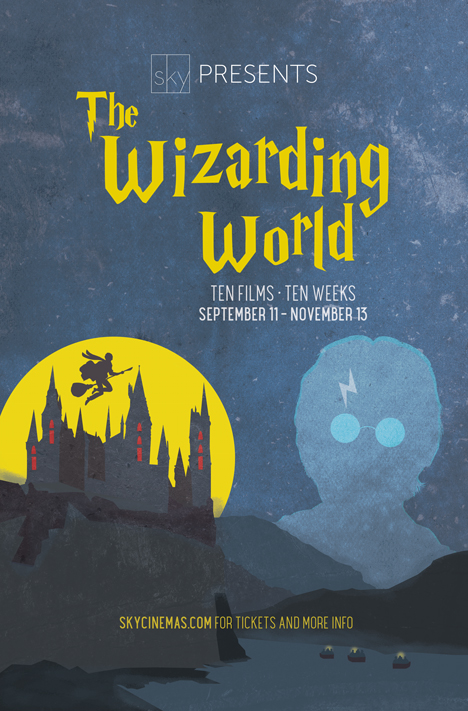 TICKETS:
Thu Nov 14
No showings.
Purchase tickets by clicking on your desired
showtime.
Sky Presents: The Wizarding World

Directed by Various
Starring Daniel Radcliffe, Emma Watson

Rated PG13 | Runtime 0 hours & 0 minutes



Ready your wands and don your dress robes because you're invited to Sky Cinemas Wizarding World! Join us for a series of magical film screenings where you'll take a ride through the mind of JK Rowling, from the thrilling adventure of Newt Scamander and his Fantastic Beasts to the iconic coming-of-age tale of the Boy Who Lived. Patronuses and Muggles welcome!

Films and Dates listed below: