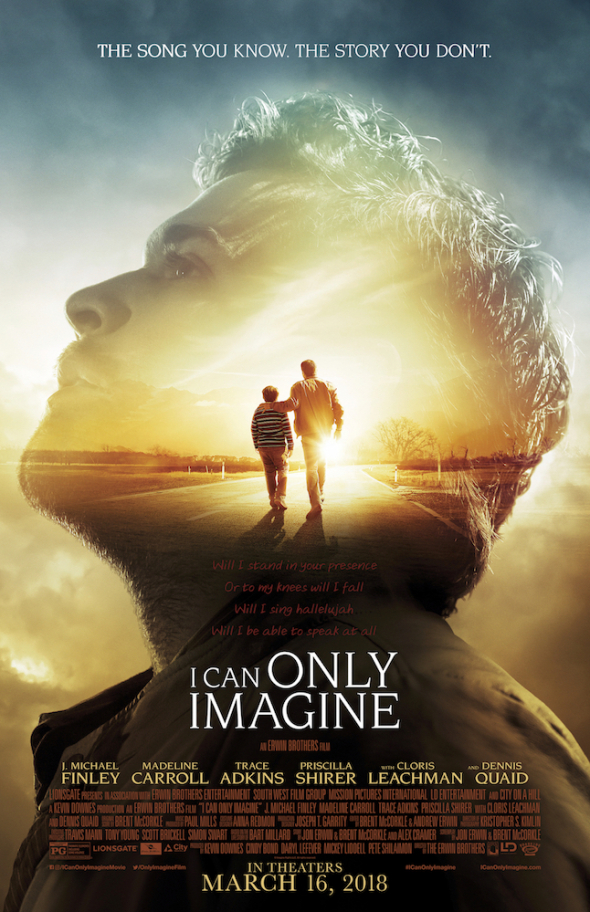 Buy Tickets for Monday Apr 16th

Change Date



Directed by Andrew Erwin, Jon Erwin
Starring J. Michael Finley, Brody Rose

Rated PG | Runtime 1 hours & 50 minutes



The film brings to life the true story behind the song of ultimate hope, "I Can Only Imagine." A transformed relationship with his troubled father (Dennis Quaid) inspired Bart Millard (J. Michael Finley), the lead singer of the Christian band MercyMe, to write what is now the most-played radio single in Christian music history. The story beautifully illustrates that nobody is ever too far from God"s love -- or too far from an eternal home in Heaven.